Half the Fun of Visiting Lancaster County is Sampling the Tasty Old Amish Recipes of Pennsylvania Dutch Cooking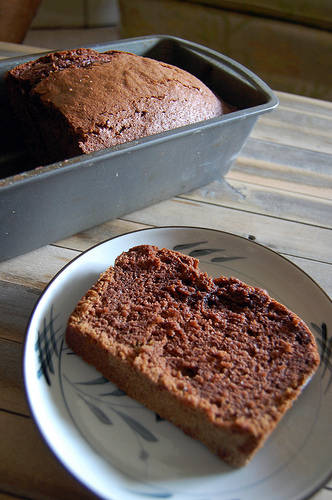 Traditional Chocolate Amish Friendship Bread

Your visit to Lancaster County is not complete until you taste the unique old Amish recipes that have been passed on for generations. A visit to Pennsylvania Dutch County in not just a visit to a geographical location but a visit to a special culture. A fun way to experience that culture is through their cuisine.
Lancaster County was founded by the settlers who arrived in America in the 18th and 19th century from Germany, Switzerland, and Alsace. Pennsylvania Dutch cooking is based upon these old Amish recipes and Mennonite traditions which, in turn, were also influenced by North American cooking.
Pennsylvania Dutch food tends to be unpretentious and hearty. It is the type of food that we think of when we refer to food that "sticks to our ribs."
Because of the quality of the farmland and the multitude of farmers in the region, a Lancaster County meal is characterized by the fresh produce which is served with every meal.
Pennsylvania Dutch cooks are known for their ability to create delicious meals out of simple ingredients. The cuisine uses spices and herbs sparingly. The most common being parsley and saffron. Some people theorize that the Pennsylvania Dutch incorporate simplicity into their recipes as a byproduct of their moral and religious values.
More than likely, you are already familiar with a lot of traditional Pennsylvania Dutch food. Items ranging from Chicken Pot Pie to Cole Slaw have been mainstream American fare for many years now and are commonly enjoyed throughout the country.
However, there is also a lot of Pennsylvania Dutch food which is still largely unknown to most people. Many of these specialties have odd-sounding names and sometimes these Pennsylvania Dutch and old Amish recipes contain unusual ingredients. It is also true that a lot of the dishes may not be particularly healthy. However, for the adventurous diner, it will be a rewarding part of your Lancaster County experience to at least sample some of these unconventional dishes.
When you visit a Pennsylvania Dutch restaurant, the food is often served either family style or smorgasbord. With family style service, your family is seated around a table and a waitress brings heaping bowls of food which are passed around the table. In a Pennsylvania Dutch restaurant your family may be seated around your own table or you may join several other families seated around a large table.
On the other hand, smorgasbord-style service is where you would sit at your own table and choose what you wish to eat from a buffet consisting of a large variety of different foods.
Please note, however, that traditional Pennsylvania Dutch recipes tend to be high in cholesterol and saturated fat. However, in today's health-conscious world more and more Lancaster County restaurants are adding healthier alternatives to their menus. Moreover, delicious fresh vegetable and fruit are always available.



To learn more about the Pennsylvania Dutch and Amish food available in Lancaster County, please see the following:

If you and your family are interested in discovering the great variety of delicious food of other parts of the country try:
San Antonio Family Fun
Learn about delicious Tex-Mex food served in San Antonio!
Return to the Welcome to Lancaster County Home Page From
Pennsylvania Dutch Cooking and Old Amish Recipes